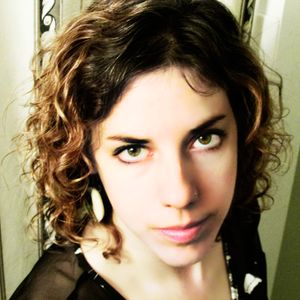 (Sasha Mercedes - Angsty Folk Gal)
It's easy to plant a seed. It's the roots that require patience.  
 
In 2008 I ran away from everything to have a whirlwind romance with a dark and brooding Macedonian singer/songwriter.  I've always been a sucker for accents and a good Musaka. Two years later, I was back in my hometown of Bayfield, WI working as a waitress and was enjoying family, friends, and the big lake, knowing that soon I would be relocating again. I had enrolled at an interior design school in Madison, WI and was all set to move in with my long-time friend and fellow musician, Peter. I was pretty certain that I had my shit figured out.  We were going to start up another avant-garde band and I was going to take the design world by storm!   
Just weeks before the big move I was playing a gig with some pals from Stevens Point when a distinguished, older fellow approached me to tell me that he was a music producer and I was the voice and the vision he had been waiting all his life for.  Now, in hindsight, that declaration should have raised some red flags, but as musicians, we sometimes let thoughts of success cloud our better judgment.  We want so badly for people to appreciate our craft, that with the slightest encouragement, we can almost smell the exhaust from the stretch limos and taste the champagne and caviar. This dapper man wanted me to come and record an album of my songs with him in Minneapolis.  He had musicians at his disposal, a proper studio and lots of influential friends who were dying to hear my songs. He had a private wing of his mansion prepared and waiting for the artist he had finally found.  What could I do? 
I bit.  
Now, I won't go into the drama which ensued from that one decision, but I will say that it led me here.  It led me to meet my husband and ultimately my current bandmates.  Pain and persistence led to some really amazing changes.  One of which was discovering my alter ego- Mercy Danger.   
2019 has me trying to find success as the frontwoman of a rock band. It feels strange because I was always the little Americana singer, toting my acoustic guitar to every backyard BBQ and hippie festival- but it also feels right.  Hot Pink Hangover is just starting to spread our wings, and despite the fact that it is a painfully slow and grueling process to try to be successful as an artist- I can feel the roots taking hold and want to nurture this project.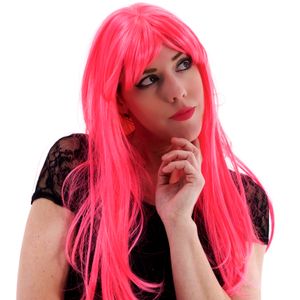 (Mercy Danger - Whimsical Rock Badass)
How many times in your own life have you just hit "reset"? Uprooting everything for a whim, a tragedy, a partner, or a dream? The detriments and delights of your decisions are part of the narrative that you will share with those who come into your life and want to know about the path you've led that has brought you to where you are.  So tell them about your scattered seeds and your personal comedy of errors (we all have them). Only by experiencing what you know you DON'T want, can you really appreciate the wonderful people and things that are worth investing in.